Web Push Notificaties
Web Push Notificaties
Breng uw abonnees op de hoogte van nieuwe kortingen, aanstaande uitverkoop, verlaten winkelwagentjes en andere relevantie gelegenheden, zelfs als de klant p die moment niet op website is
Vraag een demo aan
Oplossing winst
Snelle integratie -- voeg gewoon een enkele regel code toe aan uw website om te beginnen

Intuïtieve interface voor snelle en eenvoudige lancering van push-campagnes

Uw klanten kunnen zich eenvoudig abonneren op uw meldingen en op een handige manier op de hoogte blijven
Technologie overzicht
Data management in een tool

U hoeft niet van interface te wisselen en gegevens uit verschillende bronnen te combineren - uw klantgegevens worden samengevoegd in een opslag. Bouw klantsegmenten, beheer gebruikersactiviteit en analyseer de marketingprestaties in een enkel platform.

Omnichannel communicaties

Bepaal het meest geschikte kanaal om uw klanten op de hoogte te stellen: per e-mail, push of sms.

Segmentatie

Bouw complexe segmenten op basis van tientallen parameters: interesses, leeftijd, enz.

Behavioral triggers

Trigger pushmeldingen zorgen samen met emails voor extra klantbetrokkenheid en maken daardoor meer relevantie en nuttige communicatie mogelijk door de meest populaire gedrag triggers.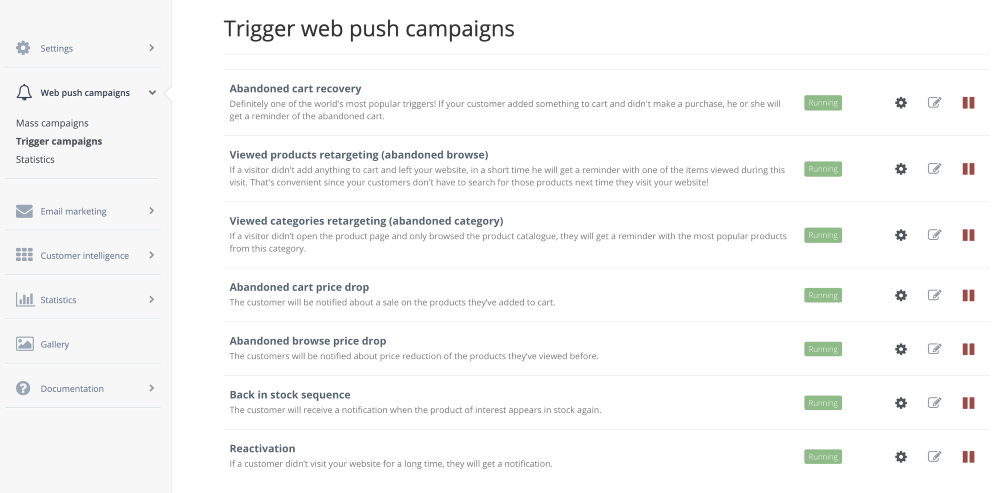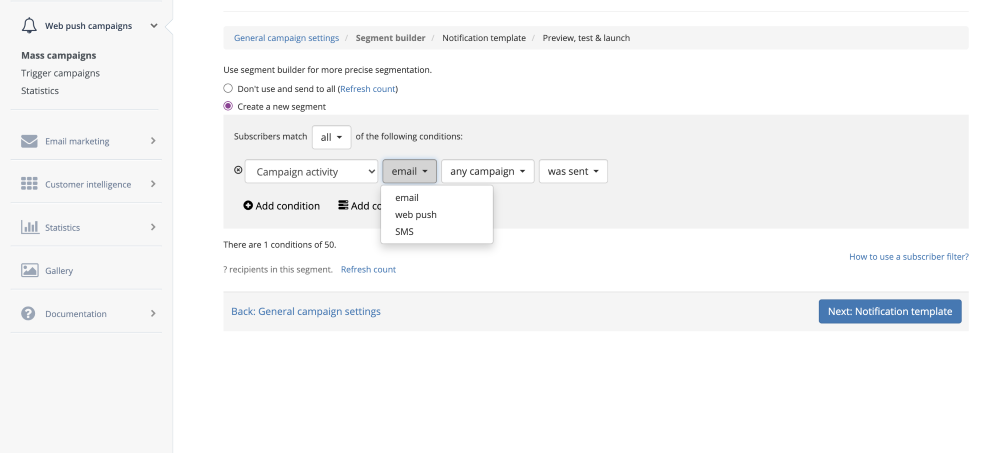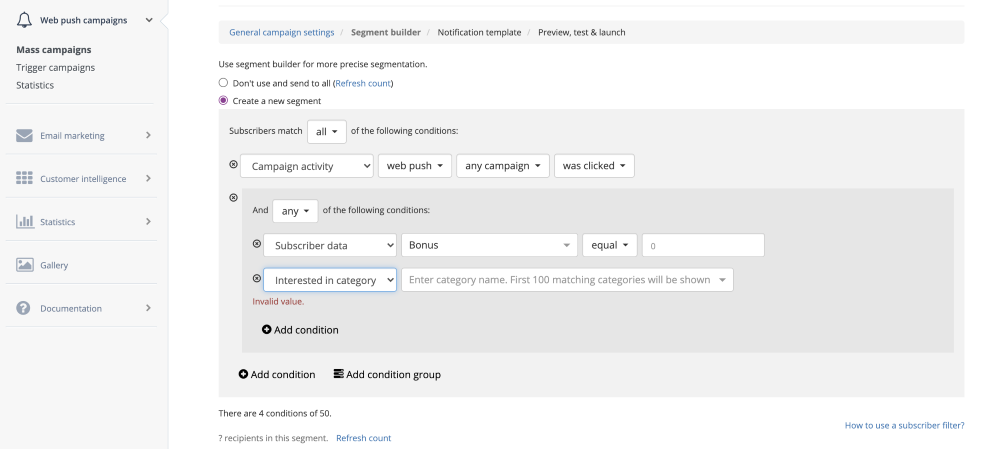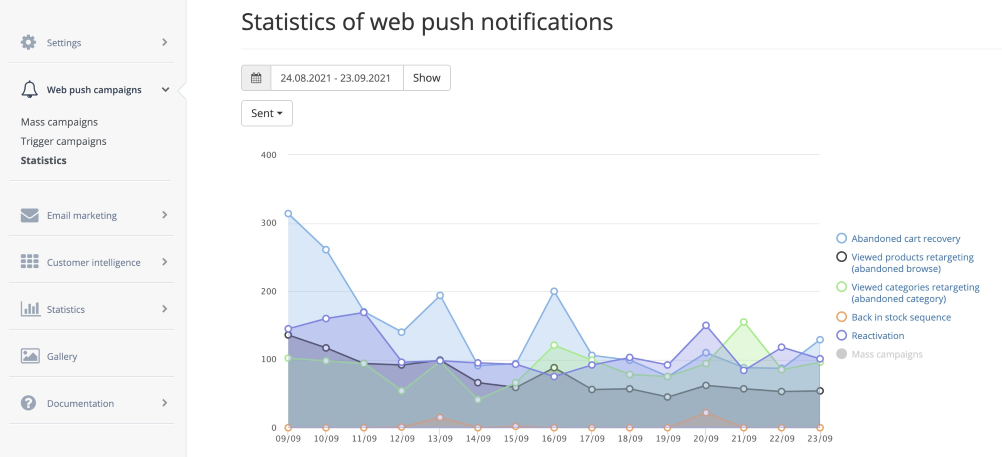 Leer hoe Web Push Notifications werkt
Gelieve alle formuliervelden in te vullen, we nemen zo spoedig mogelijk contact met u op. We laten u zien hoe Web Push Notificaties werkt en beantwoorden uw vragen.
We kunnen een kennismakingsgesprek aangaan, u bezoeken of een afspraak maken op het Retail Rocket kantoor.
Vraag een demo aan
1 000 klanten wereldwijd
€ 385 981 789 extra omzet vorig jaar gegenereerd.
Blog
We schrijven over strategische marketing, gebaseert op Big Data